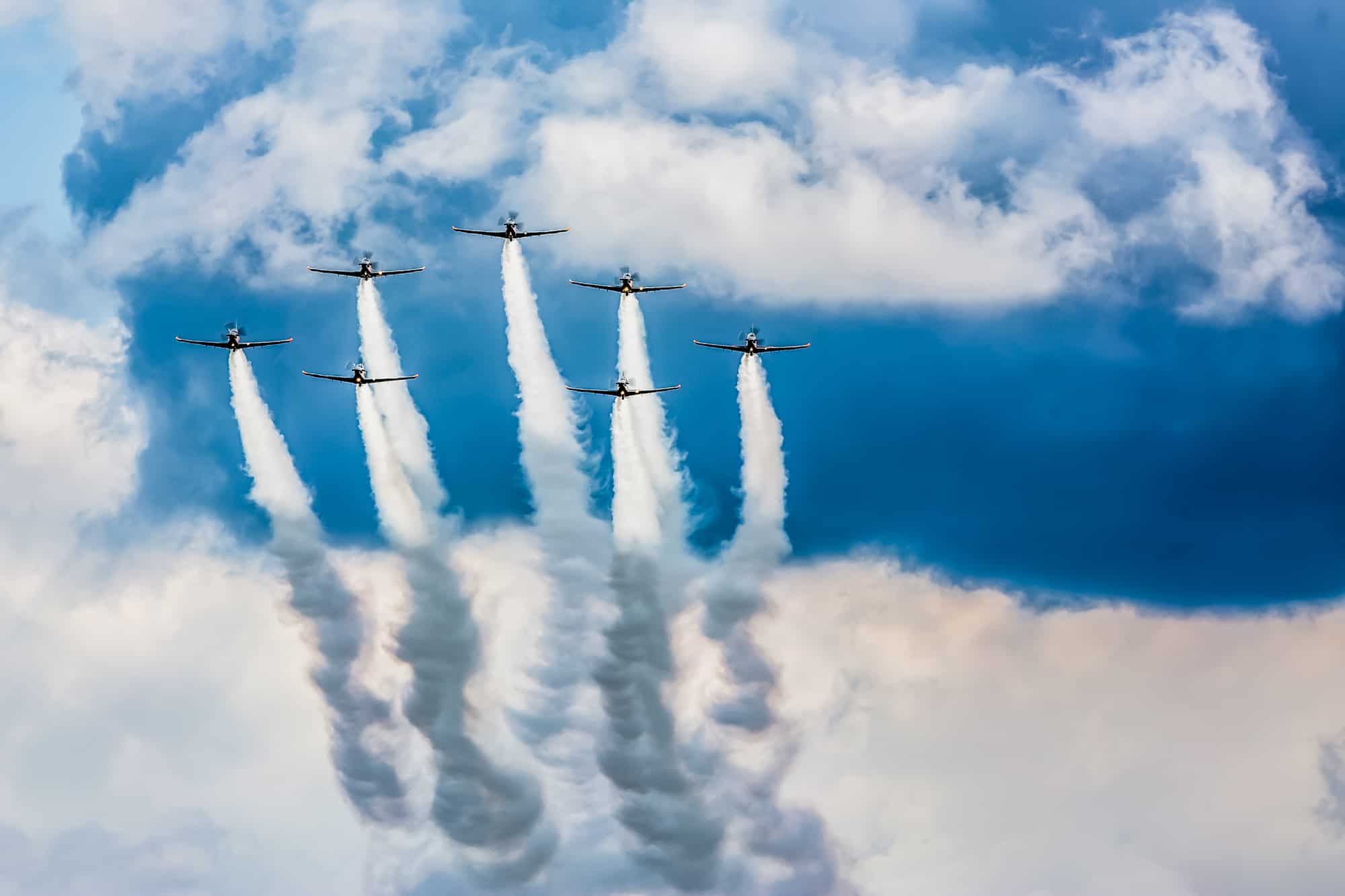 By plane
The nearest international airport is located in Warsaw Okęcie (Chopin Airport).
Address:
P.P. "Porty Lotnicze"
ul. Żwirki i Wigury 1
00-906 Warszawa
Airport information: +48 22 650 42 20
www.lotnisko-chopina.pl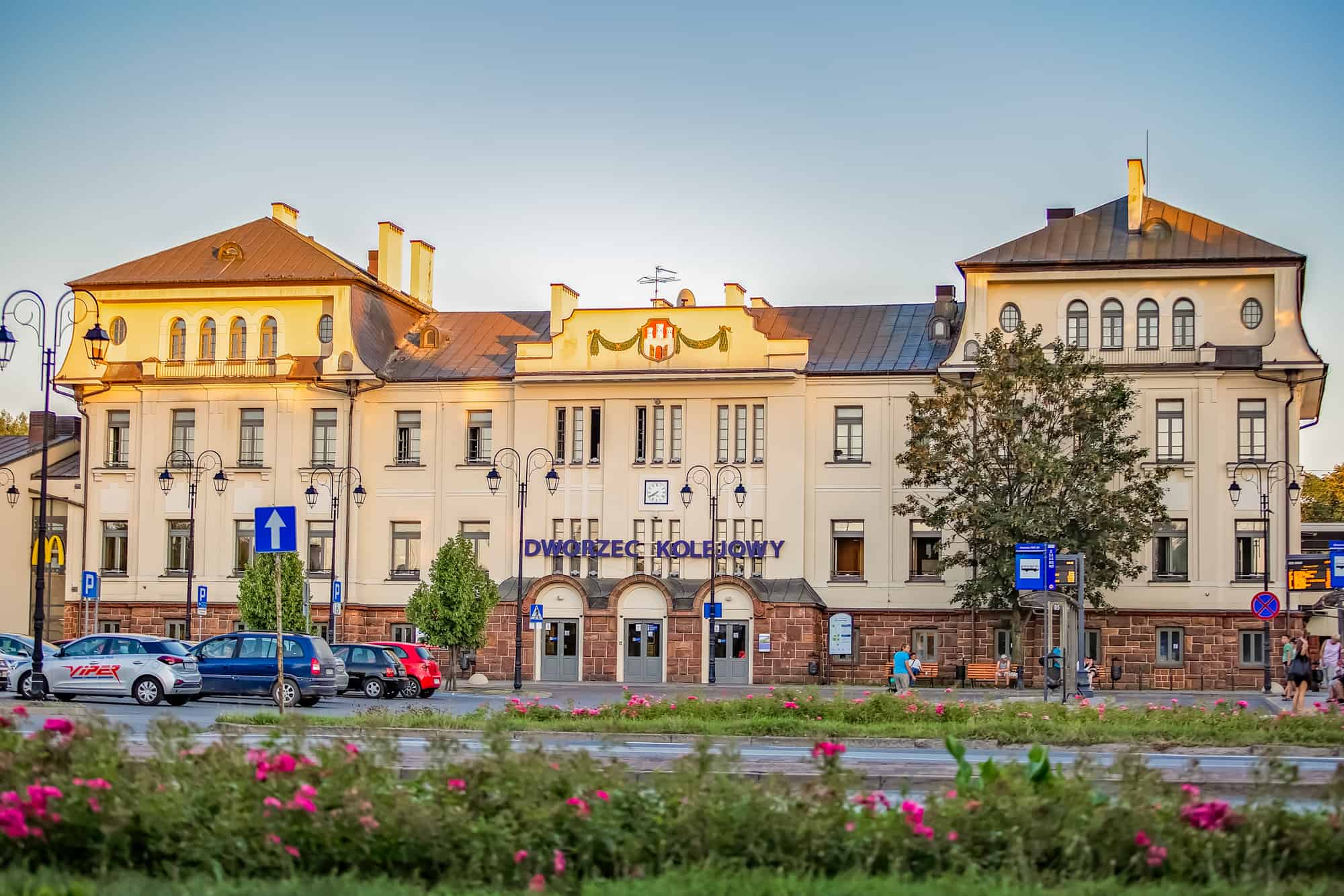 By train
Radom is an important railway junction, where the following lines cross: Warszawa – Radom – Kraków and Radom – Dęblin and Radom – Tomaszów Mazowiecki – Łódź. The railway station in Radom is a voivodeship station. It is open all day round. In the station, there is a railway information point, the Tourist Information Centre, and McDonalds'. Apart from the Radom railway station, there are five railway stops in the town.
By bus
The bus station in Radom offers domestic and international lines.
ul. 1905 Roku 47
Information about bus lines is open:
pon.-pt. 8.00-16.00: +48 48 386 44 19, +48 665 001 002;
pon.-pt. 6.00-16.30: +48 386 44 20.
24-hour telephone information on bus timetable for fixed and mobile telephone lines: +48 703 402 802.
Buses and coaches of private carriers leave from bus stops located near the railway station.
Buses
In Radom there are 26 ordinary bus lines and 3 night lines. Routes of 10 of those lines partially go outside the town. Ordinary lines bear numbers from 1 to 26 and night lines bear numbers N1, N2 and N3.
TICKET TYPES
In the public transport, only tickets issued by the Municipal Road and Public Transport Management (MZDIK) can be used. They can be bought in four MZDIK points, partner points all over the town (the Radom Municipal Card can be charged in 13 kiosks and shops) and stationery ticket machines (19 self-service ticket points open on a 24/7 basis). In 19 electrical buses equipped with ticket validating machines with touch pads, you can also buy a one-hour or one-day ticket by use a payment card in the special ticket machine. The ticket is recorded in your payment card in an electronic form.
 Car rental for minutes
Car rental for minutes via the smartphone application is an alternative to public transport. The car is opened with a phone. You only pay for the time and the kilometres you have travelled. You do not have to pay for fuel. To use the service, you need to download the application. For details, see:  www.panekcs.pl, infolinia: +48 690 20 20 20.
Taxi
White Taxi +48 6666 12345 (języki: polski, angielski)
SOOWA Taxi +48 511 522 511 (języki: polski, angielski, niemiecki, rosyjski, włoski)
Taxi Super Ekspres +48 603 309 622, 48 19 622, 48 191 91 (język polski)
MPT-Taxi +48 785 119 193 (automatyczny dyspozytor), 48 19 193 (język polski, angielski –
u kierowców)
Rekord Taxi +48 48 389 80 80 (język polski)
ABC Taxi Radom +48 19 666 (języki: polski, angielski)
Halo Taxi Radom +48 575 572 929 (języki: polski i rosyjski)
In addition, in the town you can also order a car by use of the Bolt application.
Car rental
Auto Czarter +48 730 210 210, www.autoczarter.pl, języki: polski, angielski
Wynajem samochodów "Prasek" oddział Radom, +48 691 414 209 (języki: polski, angielski)
Marad +48 668 183 848, www.autowypozyczalnia-radom.pl (język polski)
Rentis +48 519 535 312, www.rentis.pl (języki: polski, angielski, rosyjski, węgierski, ukraiński)
Sonar Auto Max +48 605 24 88 33, 48 365 40 16, www.sonarautomax.pl (języki: polski, angielski)
Fastrental.pl +48 514 283 338, www.fastrental.pl (języki: polski, angielski, rosyjski)
Electrical scooters
Electric scooters as means of transport have become popular in a flash. To drive a scooter, you do not any authorisation. It is simple to operate and no parking place is necessary. In Radom, scooters are rented for minutes by two operators: Blinkee.city i Bolt.